Greek Baked Chicken Orzo Recipe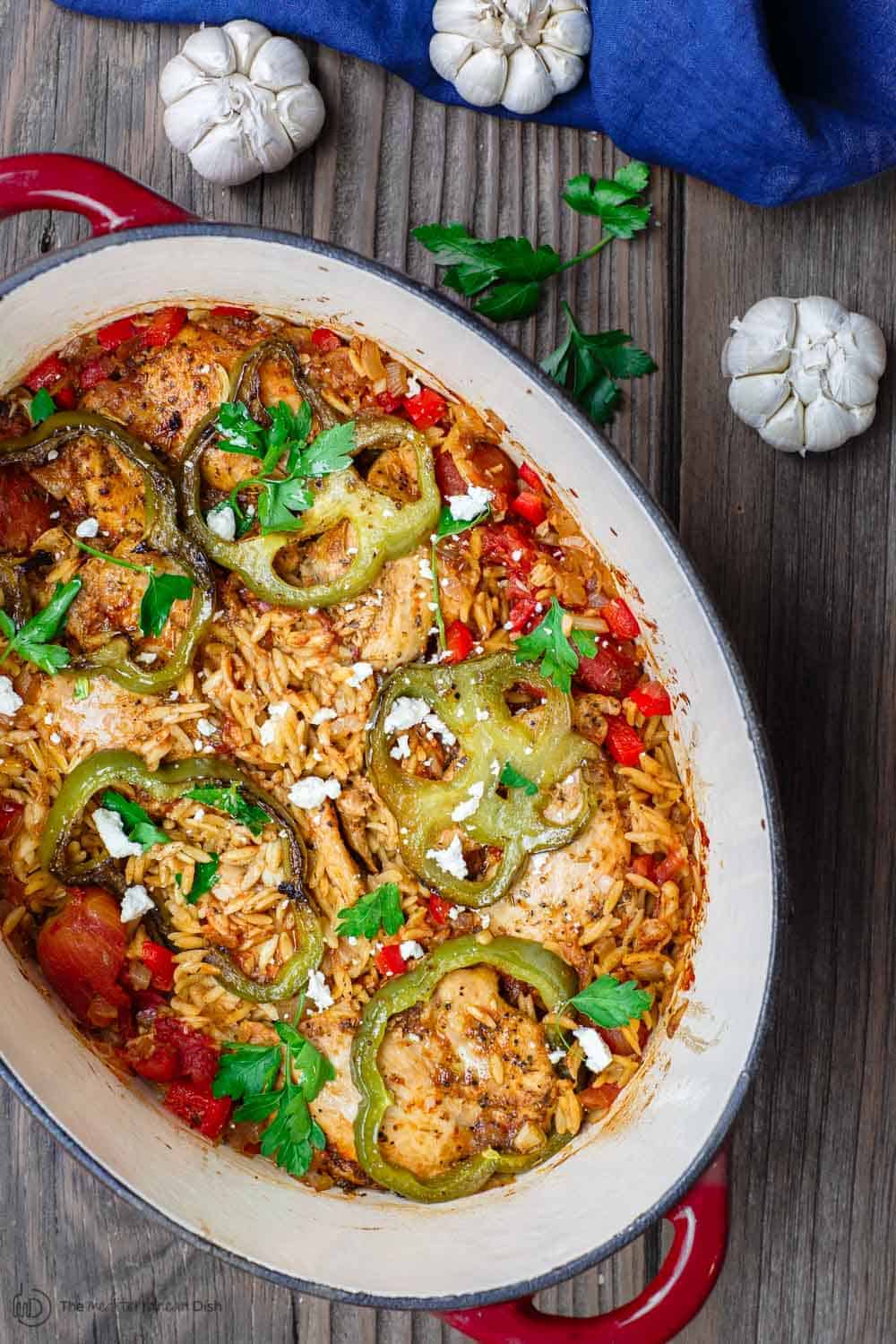 One-pot Greek Baked Chicken Orzo: Perfectly seasoned chicken, nestled into a mixture of tiny orzo pasta with onions, bell peppers, and tomato. This is a dinner for any night of the week. Easy, and absolutely satisfying. I'm in love!
Quick-marinated boneless chicken nestled in a mixture of tiny orzo pasta with tomatoes and bell peppers. Of course, as you would expect, layers of flavor from onions, garlic, and a few spices. As cliche as this sounds, a sprinkle of feta cheese, just before serving, completes this chicken orzo for me.
INGREDIENTS
For Chicken
2 tsp

 dried oregano

1 tsp

 all-natural sweet paprika

1 tsp

 all-natural coriander

1 tsp

 each kosher salt and black pepper

1.5

 lb boneless, skinless chicken thighs

1/2

 lemon, juice of
For Orzo
1

 Green bell pepper, cored and sliced into rounds

2 cup

s chopped yellow onion

1

 red bell pepper, cored and chopped

6

 garlic cloves, chopped

2 cup

s canned peeled plum tomatoes

2 cup

s chicken broth

1 tsp

 dried oregano

1 tsp

 sweet paprika
Kosher salt and black pepper

2 cup

s dry uncooked orzo pasta
Recipe by Chef : Suzy